2017 - Women of the Sahara
---
---
"Women of the Sahara", the new exhibition of Maximilien Bruggmann at the Old theater Voltaire is located in the center of Ferney (France).
On exhibit 17 photos printed on canvas. Portraits of Tuareg women today, as well as photos of amazing rock art created thousands of years ago. At the risk of surprising some sad spirits, the woman of the Sahara was and remains free and sovereign!
Note: The same exhibition is exhibited from spring to autumn 2018 at the Saharian Museum of Le Crès in France.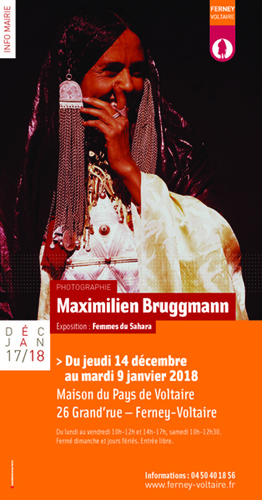 ---
---
---
---
---